Webinar description: The Coronavirus Preparedness and Response Supplemental Appropriations Act, 2020, was enacted by Congress on March 6, 2020. As a result, this allowed broader use of and payment for telehealth services for Medicare beneficiaries during the emergency period as defined under the legislation. These recent changes in telemedicine regulations open new opportunities in patient assessment for Medications for Addiction Treatment for Opioid Use Disorders.
Many communities are adopting telehealth as one way to address gaps in access to treatment for mental and substance use disorders for Rural, Urban, Tribal, Limited-Transportation, Emergency Medical Crisis Disposition and Justice-Involved Populations.
This free webinar, hosted by the American Osteopathic Academy of Addiction Medicine through a Opioid Response Network STR-TA grant, will present ways to incorporate telemedicine into treatment programming for substance use disorders, including how to evaluate and expand access to medications for addiction treatment (MAT) using telemedicine, types of telehealth provider settings, implementation of PCSS best practices and evolving barriers. Billing codes will also be addressed.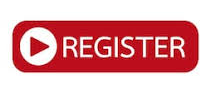 When: Friday, March 27, 2020 at 12:00 pm PST/3:00 pm ET
Presenter: William Morrone, MD,DO, MS, MPH, DABAM, FACOFP, DAAPM
Event Date: 03/27/2020