Prescription Drug Overdose (PDO) Prevention Grant Projects in high-burden regions
Funded by CDC Prevention for States (PfS) Grant and SAMHSA State Targeted Response (STR) Grant
In 2015, the OHA Injury and Violence Prevention Section received CDC Prevention for States funding to
Enhance and maximize Oregon's Prescription Drug Monitoring Program
Implement community interventions and prevention policies in high-burden regions
Drive policy changes that reduce Prescription Drug Overdose (PDO) and problematic prescribing
In May 2017, OHA received SAMHSA State Targeted Response grant funding to continue and expand the regional approach to Prescription Drug Overdose Prevention (PDOP). Funding from both CDC and SAMHSA total approximately $900,000 to nine regions serving 23 of the 36 Oregon counties for this PDO regional outreach.
OHA identified high-burden regions by scoring Oregon counties with a combination of indices on mortality, hospitalization, opioid prescribing rate, average patients per month greater than 100 mg morphine equivalent dose, and county population. The regions consist of 2-3 neighboring counties which were selected to receive funding from the OHA's Prescription Drug Overdose (PDO) Prevention Project. CCO's and community partners are crucial to this work.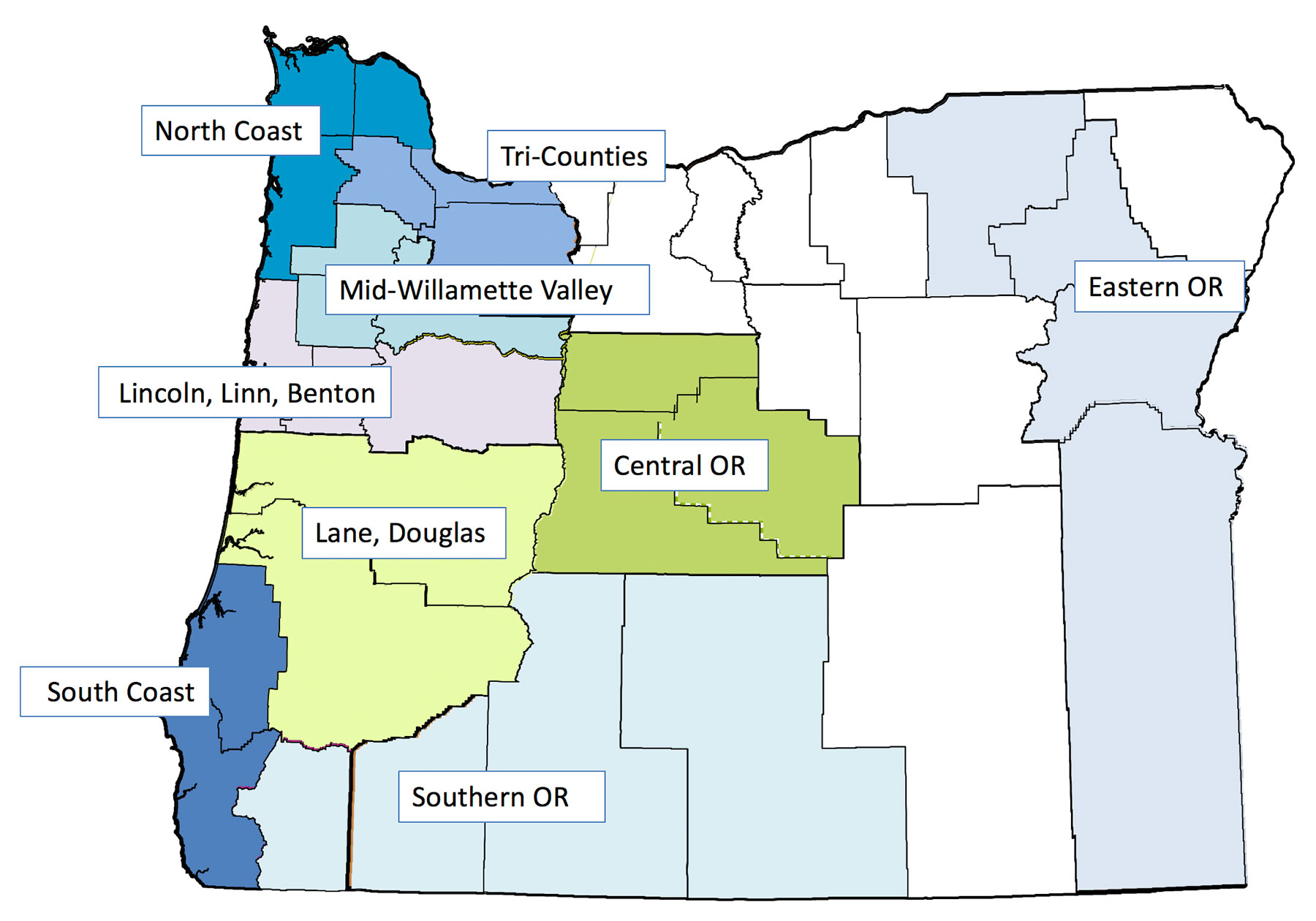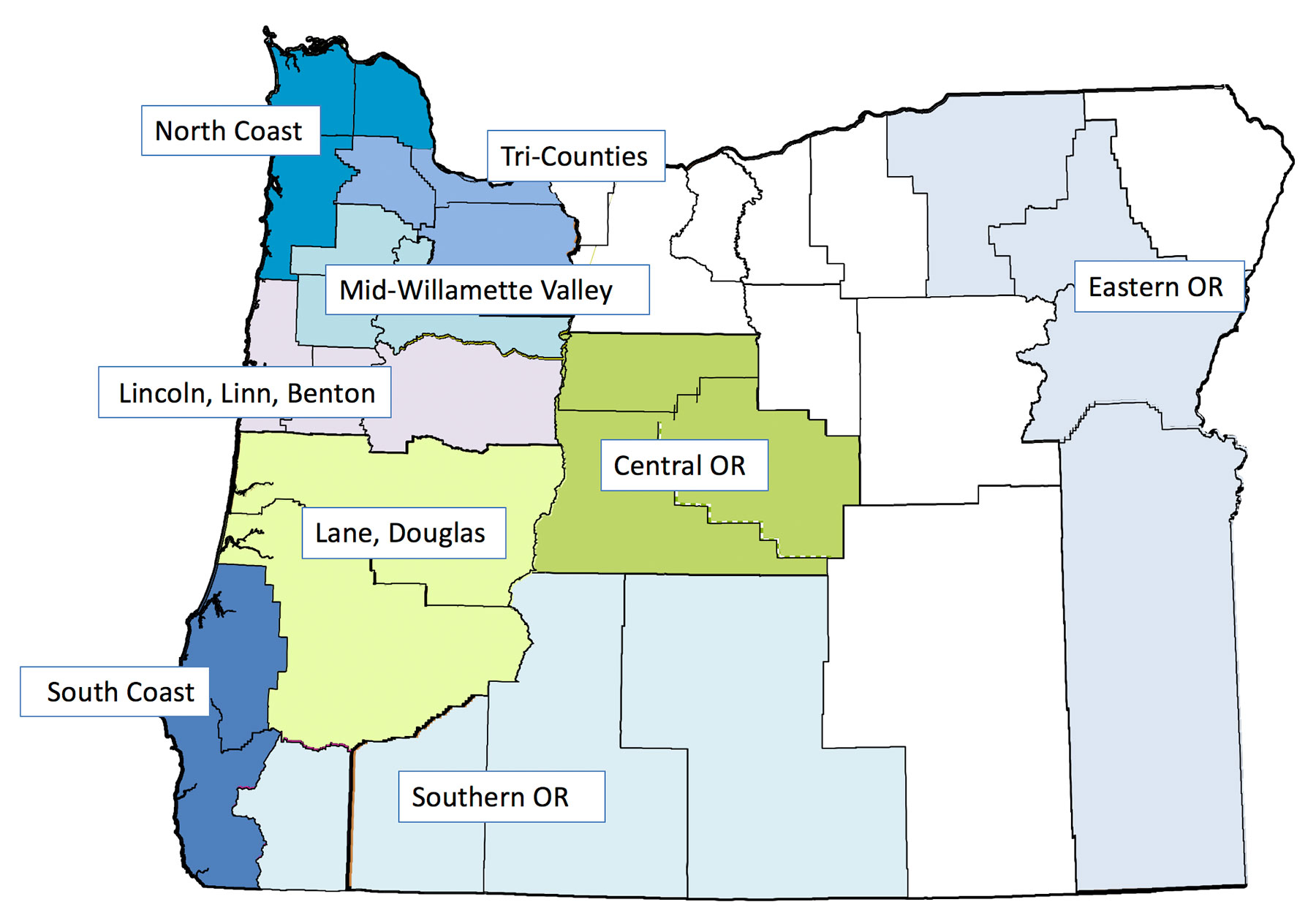 The 9 regions are:
For more information on the OHA Prescription Drug Overdose Prevention project in your area, please contact Mary Borges.