HOW TO MANAGE AND MINIMIZE PAIN FLARE-UPS
Pain flare-ups happen. You can learn to reduce the chance of a flare-up and, if one happens, to minimize the pain. By planning ahead, you can better understand how to avoid pain flare-ups and to manage the pain when a flare-up happens.
HOW A PLAN CAN HELP WITH FLARE-UPS
With a flare-up plan, you can take control and have options ready to manage and minimize your pain. This plan will help you learn about your triggers and includes suggestions for your own personal flare-up kit.
VIDEO
HANDOUT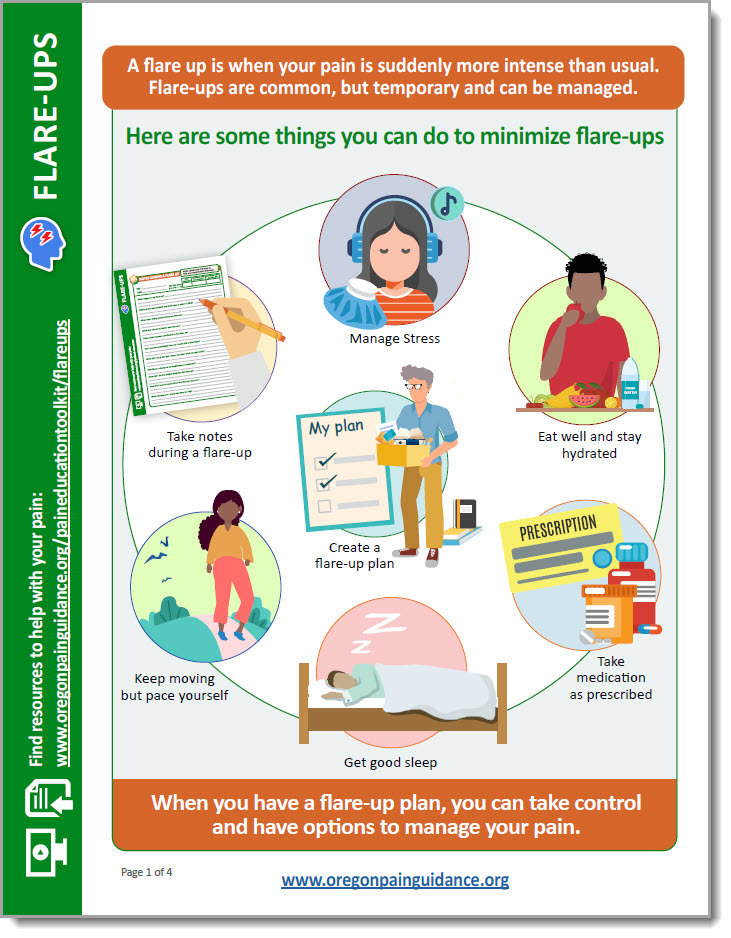 RESOURCES