NUTRITION, STRESS AND PAIN ARE DIRECTLY RELATED
When our brain and body are stressed, we do not digest food very well, even with a healthy diet. This can cause diarrhea or constipation and add to pain. Good nutrition will improve your gut health and change your experience with pain.
A HEALTHY LIFESTYLE HELPS YOUR PAIN
If we make healthy food choices, prepare food at home, and eat with friends and family in a relaxed environment, many of our digestion problems are likely to improve. Restful sleep, regular activity, and a good social life can also help with pain.
VIDEO
HANDOUT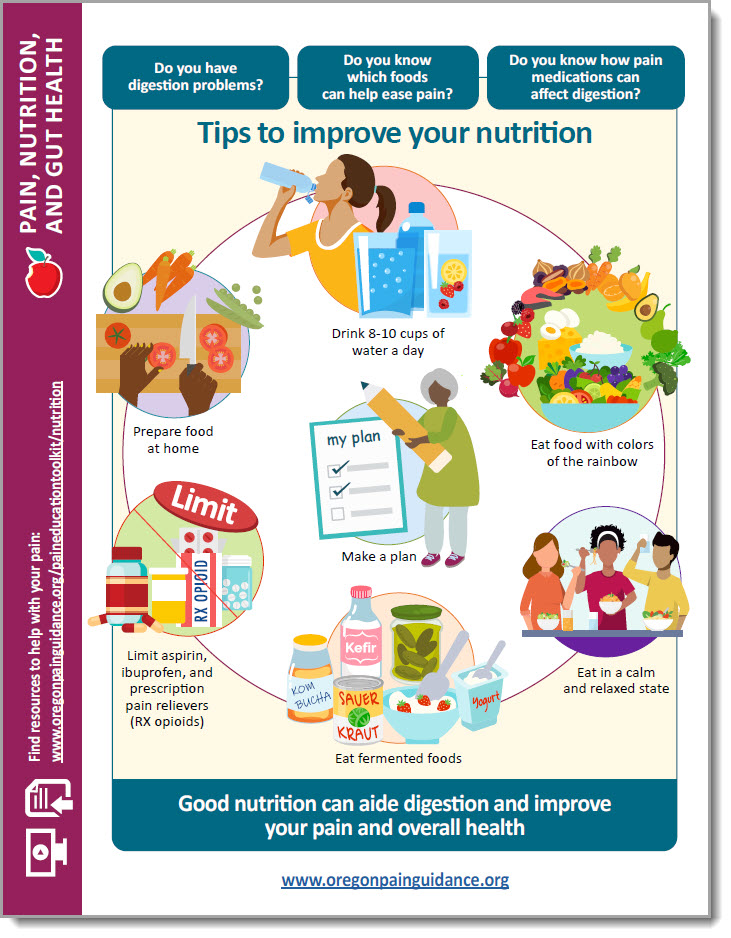 RESOURCES
Other Handouts
Website
App