HOW MEDICATIONS IMPACT PAIN
Managing chronic pain is an ongoing process and successful strategies will involve multiple different strategies. Medications may be one part of a care plan for chronic pain, but they should never be the only solution. While medications can be a helpful tool for managing pain, they can also carry significant risks. Discuss the risks and benefits of different types of medications with your patient to find out which medications may be right for them.
HOW UNDERSTANDING MEDICATIONS CAN HELP
Understanding the risks and benefits of medications your patients may be taking can help them to set realistic expectations for managing their pain.
VIDEO
HANDOUT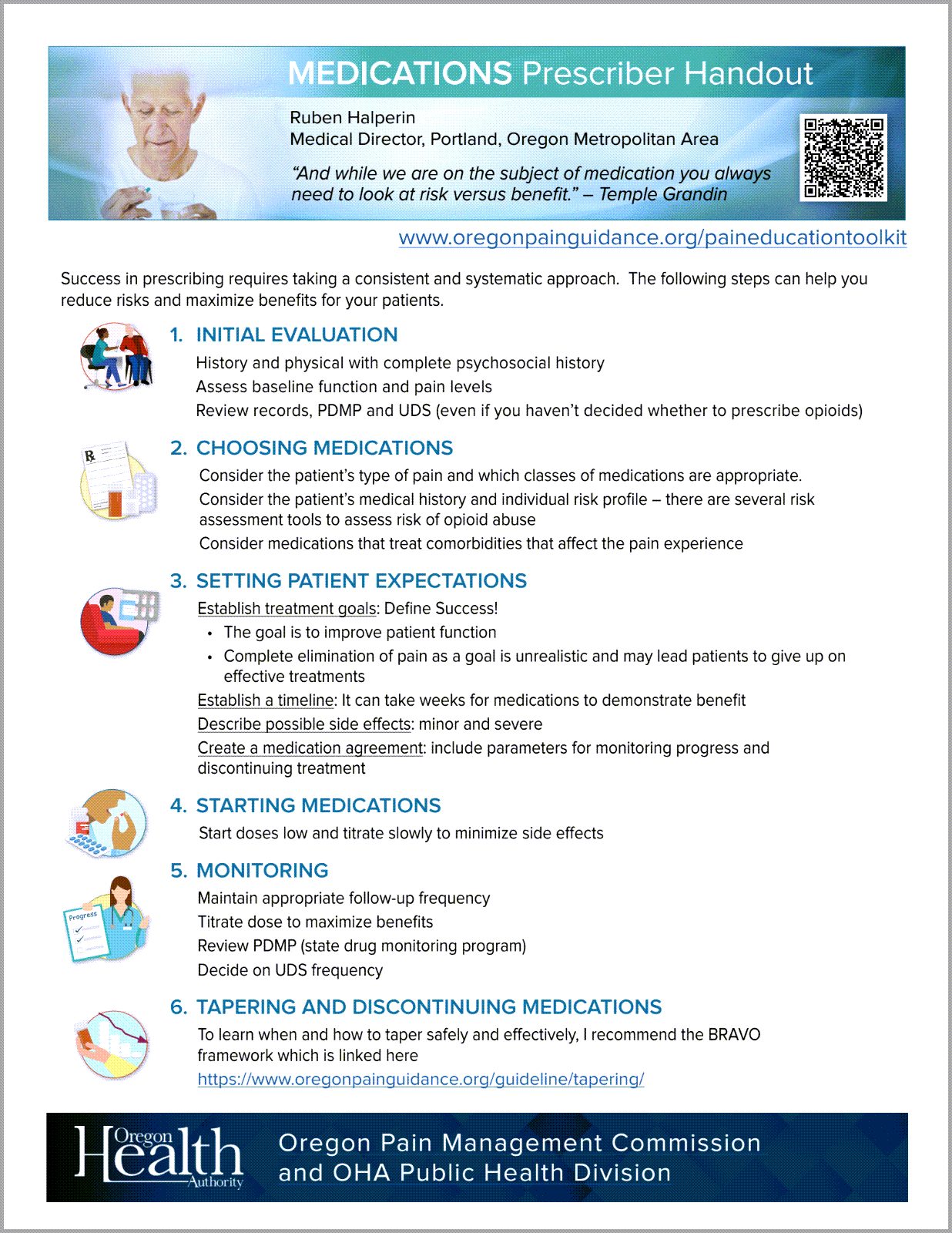 RESOURCES