HOW PAIN IS IMPACTED BY OUR SOCIAL CONNECTIONS
When people live with pain, they can become isolated. Isolation can amplify pain in the brain. When people are not socially connected, they tend to do less and focus more on pain.
HOW SOCIAL CONNECTIONS CAN HELP
We can begin to rewire the brain and reduce pain by changing a few habits. Connecting with others helps us be more active, happier, and focused on what matters to us. You can help your patients decide what social activities make the most sense to them.
VIDEO
HANDOUT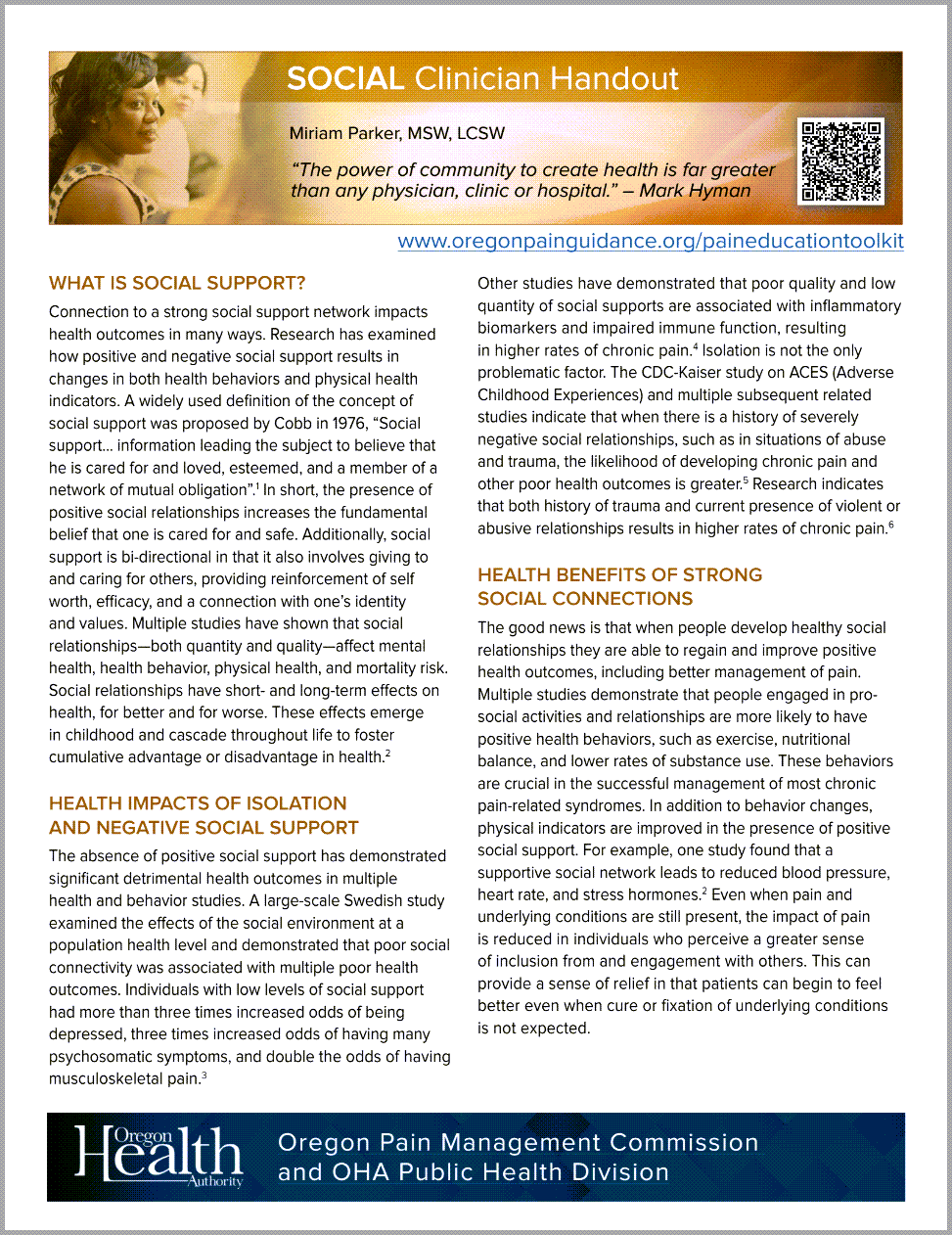 RESOURCES