HOW PAIN AND SLEEP WORK TOGETHER
Poor sleep can increase your patient's pain, lower their ability to fight infection, and increase inflammation. Restful sleep can help decrease their chronic pain and improve their mood, which helps them feel more energized, active and social. Good sleep can also reduce their cravings for unhealthy foods.
WHAT CAN MAKE THINGS BETTER
Sleep often improves over time when your patients change their sleep habits, create a restful environment and reduce their stress. Good quality sleep improves their health and can boost their immune system.
VIDEO
HANDOUT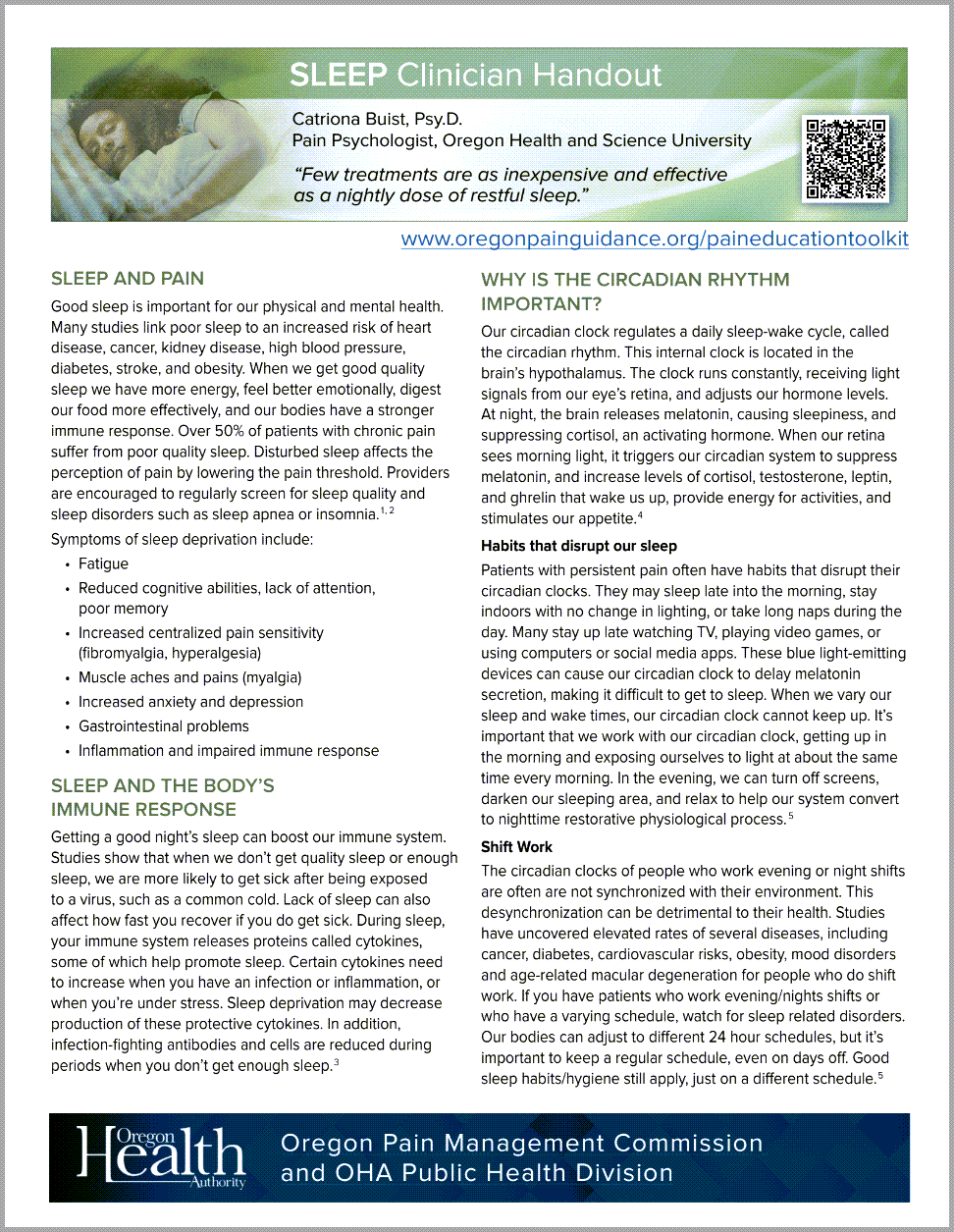 RESOURCES