WHAT WE SAY MATTERS
Patients may carry misconceptions about pain and we clinicians sometimes inadvertently contribute to this.  When we use language that focuses on a sense of safety and hope, rather than danger and threat, we can help quiet their pain.
HOW CHANGING WHAT WE SAY CAN HELP
Because of the brain's neuroplasticity, we know that the pain experience can be modified and that pain can change, even after years of persistent pain.  This is a different message from the one our patients have lived with. When our patients understand that actions they take can change their pain experience, they can become more active participants in their own care and feel more hopeful. We can help with their motivation if we are positive and reassuring, acknowledging even small accomplishments.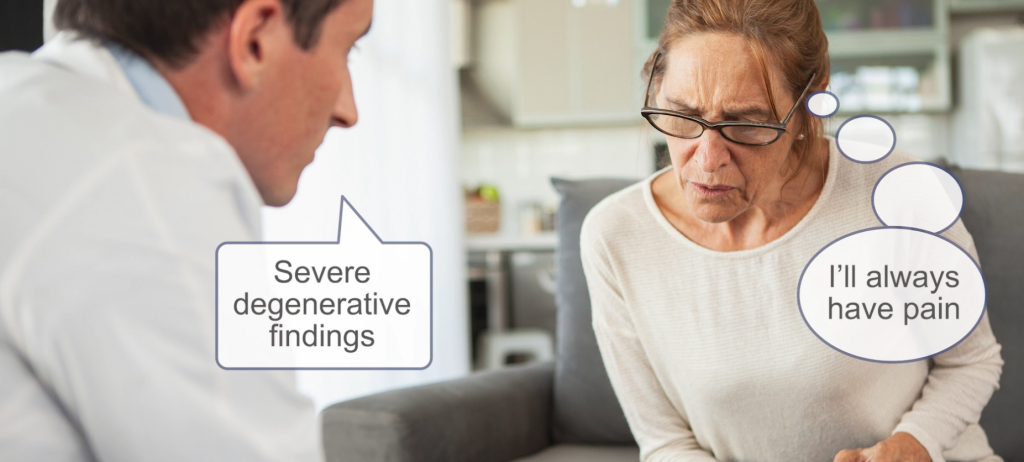 VIDEO
RESOURCES