HOW PAIN AND UNDERSTANDING PAIN WORK TOGETHER
Pain can be very confusing. The worry and stress of trying to find solutions can actually increase chronic pain. The more we understand pain, the more hopeful we become about our ability to change the pain we experience.
WHAT CAN MAKE THINGS BETTER
For over 400 years, we've misunderstood pain. Now we have a better understanding about the various causes of pain and some of the new approaches that can help you deal with your chronic pain. Explore the Pain Education Toolkit to find out all the components of pain, how they impact your pain experience, and what you can do about it.
VIDEO
HANDOUT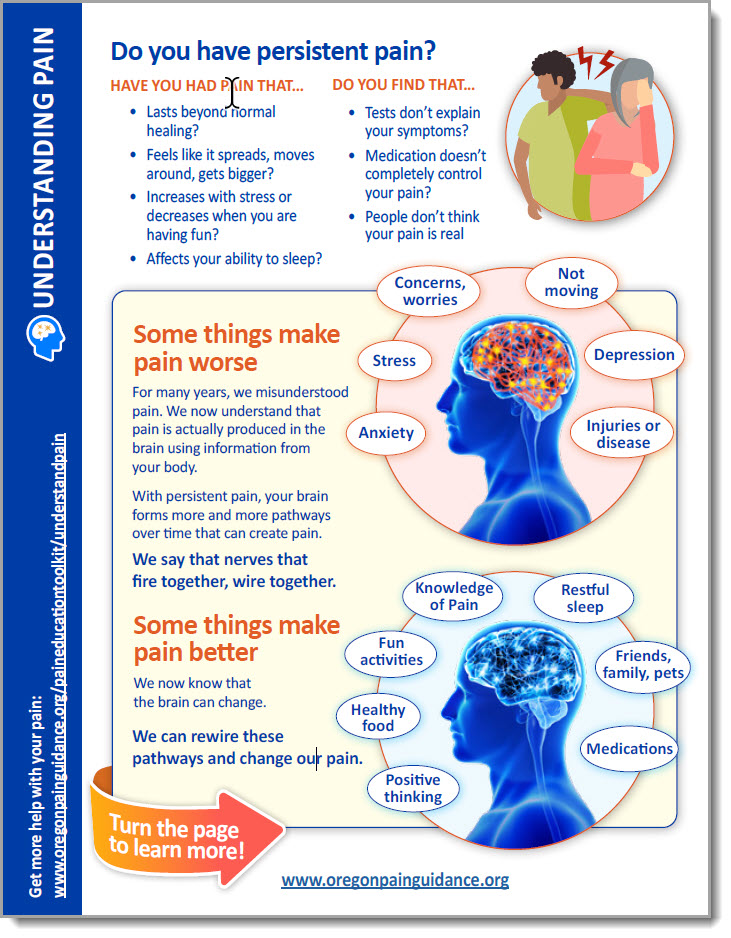 RESOURCES